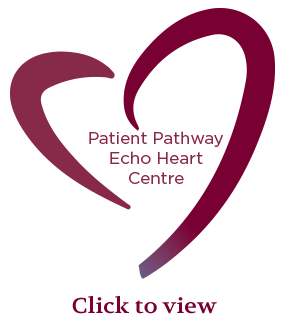 Echo Heart Centre, located in the suburbs of Melbourne, Australia, is able to provide a holistic approach to all matters of the heart and the body. Echo Heart Centre's combination of skills and leading-edge technologies offers a wide range of cardiac diagnostic services which include; echo cardiography (echo), exercise stress testing, stress echocardiography testing and 24-hour holter monitoring services.
Unique to imaging or other diagnostic services, Echo Heart Centre can provide a holistic approach as the whole body and all its components are taken into account by the Cardiologist.
Echo Heart Centre offers echocardiogram services, a non-invasive procedure that uses ultrasound waves to examine the heart, helping doctors diagnose a number of abnormalities of the heart. A major benefit of Echo Heart Centre offering specialised echocardiograms is that not only does it give more information about the heart's structure and blood flow, but Echo Heart Centre also has highly skilled Cardiologists on site to work with patients and their GP's on an ongoing basis to ensure a satisfactory outcome.
Echo Heart centre was founded by Dr Steve Marasovic, Cardiologist and Specialist General Physician with a special interest in all areas of heart failure management, which requires a multi-disciplinary and holistic approach to management.